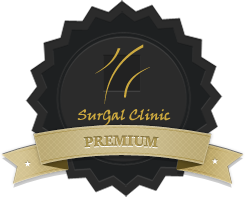 Homepage
We'd like to welcome you to the SurGal Clinic Premium department.
Our department is a special department for foreign clients who are considering procedure at SurGal Clinic. We were set up to respond to increasing interest expressed by foreign clients. We are also in daily touch with abroad providers, so we can together prepare for clients the smoothest process of medical care and related services.
Our department is a part of SurGal Clinic, what enables us to secure the safest, most exclusive care for you on a direct basis. Our employees are also employees of SurGal Clinic. We thus personally guarantee the services and care provided.
The department is located in the SurGal Clinic building. We will be nearby throughout your stay...
SurGal Clinic is located in the center of Brno, just 20 minutes from the Brno-Turany Airport.
ABOUT US | WE GUARANTEE | OUR SERVICE | OUR TEAM